#1 Accent Light Services in Palm Beach County FL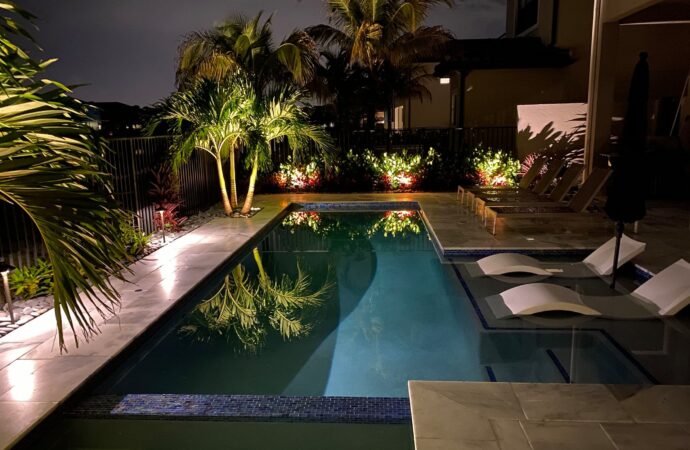 Light has so many uses across the globe. In fact, I'm yet to know of a single place where light is not used. From schools to hospitals and many other areas, light has so many uses. With innovation, the use of light has grown to extents where people use it for decoration in other regions.
There are so many types of lights used in various areas. One example of them is accent lights. Just in case you are hearing this for the first time these types of lights are used to highlight paint or something else on your wall.
These lights are mainly used in homes or in some cases in museums where people need to focus light on specific areas on the wall. Unlike other forms of lighting, accent lighting is mainly used indoors. So many people are adopting the use of accent lighting, especially if they have some possessions in their houses that they need to keep illuminated at all times.
Accent lighting has so many uses like we are going to see. The primary purpose of accent in most cases is highlighting the light of artworks. If you have some beautiful art in your house that you need to highlight so that you can have a look at it at all times then accent lights are what you need.
Depending on the nature of the art in your house, there are various ways by which you can use to illuminate the artwork. All you need to do is to look for someone who is well experienced at this job to help you to focus the lights on the art.
Accent lighting is also used in niche lighting. Lighting up a niche area can also be very visually appealing when well lit. Again all you need to do is to make sure you light up the area correctly will give your niche and compound such an attractive look.
Other than the artwork and pieces of art, accent lighting can also be used to light up cabinets. If you have a book collection that you are looking to light appropriately, accent lighting is the best way to do so. Other than the cabinet areas, you can also use the accent lights to illuminate the walls in your home or business to make them stand out.
It might surprise you to know that accent lighting is also used in driveways and paths. The only challenge is finding someone who can do this for you correctly.
The only challenge that comes with accent lighting is finding the right person to do the installation of lights in these areas. You need to know that accent lighting is one process that requires so many skills and experience.
The lights have to be installed in place correctly for the best results. Finding someone who can do this job for you is not easy. You need to take your time and look for someone who is so well at this job. The Palm Beach Landscape Design and Hardscape Pros is the best company that has expertise in all matters of lighting.
If you need to make use of accent lighting, you need to reach out to the Palm Beach outdoor lighting now. The company is the best and understands the process of accent lighting so well. The company has experts who have been in this business for so long and know perfectly what to do when contracted.
Depending on how you would like to have the accent lighting done, Palm Beach is always ready to listen to you and help you deliver your dream accent lighting.
Accent lighting is always very appealing when done in the right way. If you need the best accent lighting services, you need to contact the Palm Beach Landscape Design and Hardscape Pros. The company is the best and very reliable when it comes to offering any lighting services.
When it comes to outdoor living areas, Ornelas Landscape Design are the best. We are very reliable, and we have proven through our perfect work that we are the best and very dependable. The list above comprises of the top services that we offer as a company. We have the skills and the capacity to deliver these services correctly. These are the services that you can get from our team of professionals;
Landscape Design & Installation

Outdoor Patios

Outdoor Pergolas

Stonescapes

Residential Landscaping

Commercial Landscaping
Irrigation Installation & Repairs

Drainage Systems

Landscape Lighting

Outdoor Living Spaces

Tree Service

Lawn Service
Here is a list of our services you can get at Palm Beach Landscape Design & Hardscape Pros:
---