#1 Mini Lights and Flood Light Services in Palm Beach County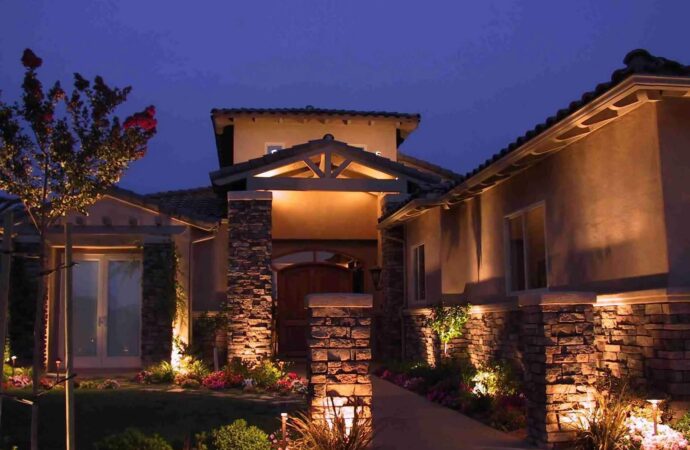 There are so many areas where lights are used and for different purposes. There is no place that you can visit and fail to find the use of lights. So many people find lights so useful in so many ways. There are so many types of lights.
In fact, I doubt if you know of all types of lights. Innovation is fast-growing, and people are coming up with new lights every day. One of the most used types of lights is the floodlights and the mini lights.
These lights are used in selected places and mostly for specific functions. Floodlights, for instance, have so much light. They are used for security purposes or in other areas where so much light is needed. Mini lights and flood lights are very important to install. But because they come with a very complicated installation procedure, it's important to let the experts take care of this for your home or business.
If this procedure is not adhered to properly, there might be some malfunction, which might lead to so many inconveniences. If you are looking to install mini lights and flood lights, then it is only right that you look for someone who is well vast in the installation procedure of these lights to help you out.
You need an expert with proven expertise in this area. Lights installation might seem like a straightforward thing to do, but that is not the case. It is a process that relies heavily on experience and the right use of skills. Floodlights, in particular, are very complicated to install.
The installation of these lights is one area where skills and expertise play a huge role. If you are looking to install these lights and fail to get the right expert for this job, you might end up with a botched process. It is, therefore, vital for you to carefully look for someone who is well experienced in this area to help you with the installation process.
If you are finding it a bit challenging finding the right person for this process worry no more, there is an expert you can rely on.
The Palm Beach Landscape Design and Hardscape Pros are the best people for the installation of mini lights and floodlights. The company has been installing floodlights in particular for a very long period knows how to go about the process entirely.
Depending on where you intend, you install the lights, the experts from the company know how to carry out this procedure correctly. The workers even work with top equipment to make sure that this process goes on perfectly without any problems.
As per the mini lights, the installation has to be done carefully to make sure that the lights illuminate the intended area perfectly. This is something that the company also does so well. Whether you are in the commercial areas or just in your residential areas, the company's experts can fit lights in these areas correctly.
The righty lamps selection is also another important thing that people get wrong. Mini lights and floodlights come in various categories.
Depending on what you intend to use these lights for, it is very right for you to choose the right lights for this purpose.
If you are unable to do this by yourself, the experts from the Palm Beach outdoor lighting will be able to help you choose the right lights that will last you a long period.  For mini lights and floodlights installation, you need to contact the Palm Beach Landscape Design and Hardscape Pros for this process.
Mini lights and floodlights require so many skills and expertise for installation. If you are looking for the best person to help you install these lights in place you need to reach out to Palm Beach Landscape Design and Hardscape Pros, this is the best company that can help you to carry out this process. Reach out to them now, and they will offer you quality services.
When it comes to outdoor living areas, Ornelas Landscape Design are the best. We are very reliable, and we have proven through our perfect work that we are the best and very dependable. The list above comprises of the top services that we offer as a company. We have the skills and the capacity to deliver these services correctly. These are the services that you can get from our team of professionals;
Landscape Design & Installation

Outdoor Patios

Outdoor Pergolas

Stonescapes

Residential Landscaping

Commercial Landscaping
Irrigation Installation & Repairs

Drainage Systems

Landscape Lighting

Outdoor Living Spaces

Tree Service

Lawn Service
Here is a list of our services you can get at Palm Beach Landscape Design & Hardscape Pros:
---