Best Outdoor Lighting Services in Palm Beach County FL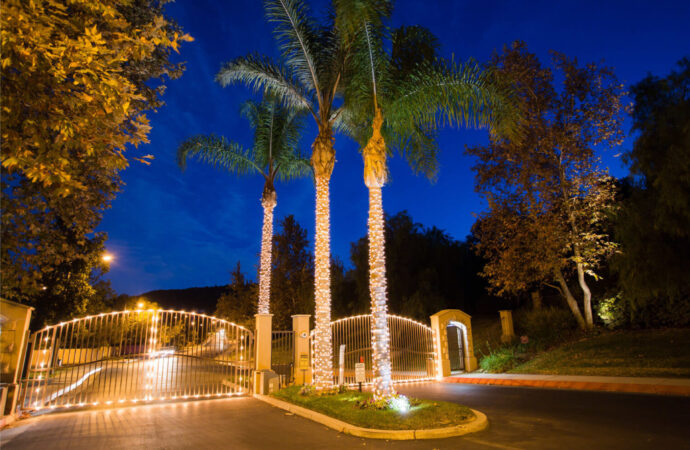 The fact that most of us use the interior of our house more frequently compels us to invest more money and resources, making it much better. We often tend to forget the outside of our houses, which equally carries more significance in homes.
When it comes to lighting, not so many of us are willing to spend money on outdoor lighting as we do on indoor lighting. Most people fix lights on the outdoor of their houses simply because they have to.
Well, maybe a few or even the majority are yet to understand the importance of outdoor lighting. Some take it for granted while others feel that is not important. Very few people seem to have acknowledged the importance of outdoor lighting and have gone on to invest in the right resources.
If you were to take a walk around various residential areas at night, you would notice differences in outdoor lighting in most places. There are those or compounds that are well lit while others are not. All this points out the difference in how people perceive outdoor lighting.
If you have a home or a business building for that matter, you need to invest in outdoor lighting just like I hope you do with indoor lighting. The reason for this is because outdoor lighting comes with many benefits compared to indoor lighting.
In terms of security, outdoor lighting carries more weight than indoor lighting. If you put the right outdoor lighting fixtures in your compound, then you are more likely to scare off criminals compared to a person who has a home that is not well lit.
Other than outdoor security lighting also enhances the beauty of your home during dark moments. If you fit your home with the right outdoor lighting fixtures that are well arranged, then your home will stand out from the rest during the night.
Proper outdoor lighting services will also allow you a suitable and comfortable outdoor life during the night. If you have a party or enjoying some moments with your friends, you will be able to continue doing that even after dark falls.
Given all these benefits, perhaps it is time you considered the idea of outdoor lighting seriously. You have to look for someone who understands outdoor lighting seriously and the one who will help you to illuminate your home sufficiently.
If you dint know outdoor lighting is not your ordinary or easy job that can be carried out by anyone, it is a process that depends on skills and experience. Given this, you need to look for a highly skilled and experienced person for this job.
The Palm Beach Landscape Design and Hardscape Pros is a company that specializes in outdoor lighting. The company has been in this for an extended period, and it brings with itself a huge deal of experience. The experts from the company are well trained to identify the right fixtures for this process and fit them perfectly.
Once you contact the company for the role of lighting your outdoor areas, the company will carry out this process correctly. For the best outdoor lighting, the company will chose the right and big fixtures and double that with the right colors.
Depending on how you would like your compound to look at night, the company will be able to do that for you correctly. If you are a stylish person, then you will be considered as well. In short, the Palm Beach Company will use their skills to make sure that they leave you with a perfectly lit home.
Outdoor lighting is not just about the lighting alone but is also about the beauty of your home during the night and also enhance safety. Given this importance, you need to look for the best person for this process like the Palm Beach Landscape Design and Hardscape Pros to enjoy all these benefits.
When it comes to outdoor living areas, Ornelas Landscape Design are the best. We are very reliable, and we have proven through our perfect work that we are the best and very dependable. The list above comprises of the top services that we offer as a company. We have the skills and the capacity to deliver these services correctly. These are the services that you can get from our team of professionals;
Landscape Design & Installation

Outdoor Patios

Outdoor Pergolas

Stonescapes

Residential Landscaping

Commercial Landscaping
Irrigation Installation & Repairs

Drainage Systems

Landscape Lighting

Outdoor Living Spaces

Tree Service

Lawn Service
Here is a list of our services you can get at Palm Beach Landscape Design & Hardscape Pros:
---