#1 Underwater Lighting Services in Palm Beach County FL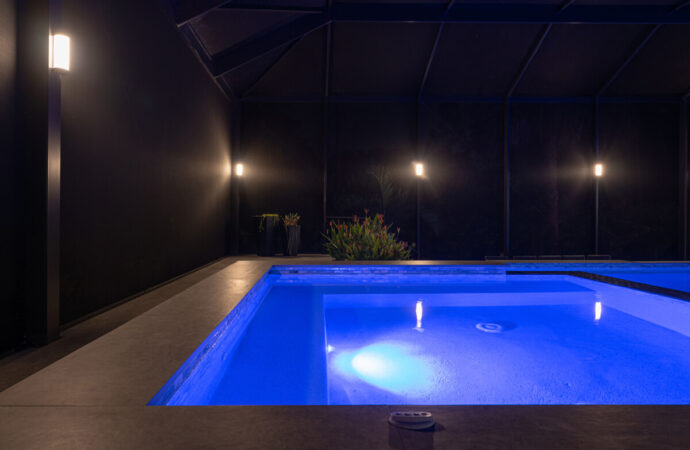 Underwater lighting is becoming familiar with people lighting their underwater because of so many reasons. There are those that do so to enhance safety in the water while others are for other reasons. For people carrying out projects in water, underwater lighting is essential.
Much as underwater lighting is essential in some cases, it is one of the most challenging processes to carry out. This process is very complicated and so detailed as well. Depending on the water being lit, the process comes with so much that requires so much attention.
From identifying the right lights for this process and fitting them in place correctly, this process is by far the hardest of all lighting exercises. When doing underwater lighting, there are several things you need to observe.
First of all, you need to look for high quality for this exercise. You need the lights that will be able to illuminate the intended area and defeat all the barriers in water. Big fixtures are the best for this purpose, and their arrangement is also essential.
The other thing is the durability of the lights. Lights in water face so many challenges if the lights are not durable then they will not last a long period. You need to look around carefully select the best durable lights that will last a long period in the water.
Depending on the nature of the water, you need to choose the right colors for the lights in this area. The lights should be able to penetrate the lights entirely. Functionality is also another essential thing that you need to consider.
You need to test the lights you acquire for this area severally before you fitting them in place. This will help you to determine which lights are functionally sound to be installed in water. If you are installing the lights in your swimming pool, it is vital to fix the lights on the floor of the swimming pool.
This will help to maximize visibility and make it easy for the users to see even during dark times. Many experts prefer LED lights for this purpose due to their functionality. These lights have been proven to function well when installed in water.
You can try them out, and they serve you well perfectly in this area. Other than the LED lights there are other lights that you can use for this purpose, and they will work just fine.
The greatest challenge when it comes to underwater lighting is finding someone who can help you to fit these lights in place perfectly. Not so many people have expertise in this area. The few that have the expertise lack one or two things that might make it hard for them to take on this task correctly as it should.
For the best underwater lighting, you need someone who is well trained and experienced for this task. You need someone who is synonymous will all types of water and the one who knows how to fit lights in the water correctly.
When it comes to underwater lighting, no one beats the Palm Beach Landscape Design and Hardscape Pros. Palm Beach outdoor lighting is a top and reliable company that has proven through the demonstration that it is capable of offering the best underwater lighting services.
Whether you need to light your swimming pool or any other area in the water, you need to contact them as soon as you can. The workers from this company are well trained to fit lights in place in a way that will make them last a long period.
Underwater lighting is not a very easy thing to do. The dispensation of top services in this area calls for high skills and experience from a top company like Palm Beach Landscape Design and Hardscape Pros. This is the best company that offers lighting services in all areas. If you need any service, you can reach out to them now, and they will be delighted to serve you.
When it comes to outdoor living areas, Ornelas Landscape Design are the best. We are very reliable, and we have proven through our perfect work that we are the best and very dependable. The list above comprises of the top services that we offer as a company. We have the skills and the capacity to deliver these services correctly. These are the services that you can get from our team of professionals;
Landscape Design & Installation

Outdoor Patios

Outdoor Pergolas

Stonescapes

Residential Landscaping

Commercial Landscaping
Irrigation Installation & Repairs

Drainage Systems

Landscape Lighting

Outdoor Living Spaces

Tree Service

Lawn Service
Here is a list of our services you can get at Palm Beach Landscape Design & Hardscape Pros:
---