Expert Outdoor Pergola Design & Installation in West Palm Beach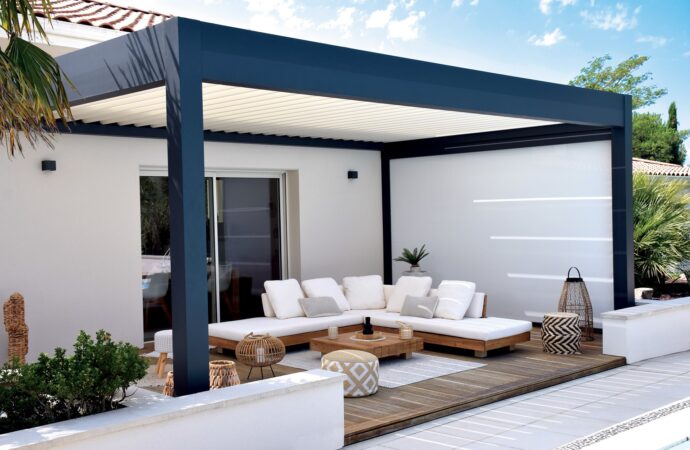 Do you have friends that have recently got into the whole Pergola-craze? Or maybe you have competitive neighbors, who can be seen comparing whose Pergola is the best? Have you ever thought of having a Pergola of your own? Well, you're in luck, because that is precisely what we are here for! You may be wondering, who are we exactly? We are the Palm Beach Landscape Design and Hardscape Pros.
Our team consists of extremely passionate designers, contractors, and builders. Do you already have an idea of how you would like your Pergola to look like? You can either send in your sketch to us, and we will refine it, documenting the measurements and material requirements, or you could describe to us what you would like it to be like, leave the rest to our most creative designers. Once the design structure is approved, we can move on to decide on the color. Once you have confirmed it, we can begin constructing your Pergola, effective immediately, that's a promise we can most definitely keep! Psst. Feel free to approach our designers if you would like some tips on how to beautify or decorate your Pergola! I am sure that our designers would be more than happy to slide in a tip or two.
If I were you, I would call in immediately to schedule for that Pergola to be built! Looking for other landscaping offers for your home, to satisfy the inner artist within you? We got you. Here is a complete list of the services we offer: Landscape Design & Installation, Outdoor Patios, Stonescapes, Residential Landscaping, Commercial Landscaping, Irrigation Installation & Repairs, Drainage Systems, Landscape Lighting, Outdoor Living Spaces, Tree Service, and Lawn Service.
Do any of our service interest you? Get in touch with us and let's start working on your home's landscape together. We can guarantee you a high-quality service that you and your home deserve. Forget about your competitive neighbors, your home landscape will be the talk of the town! If there was a neighborhood award for the best Pergolas, you would be the one to win it, hands down.
When it comes to outdoor pergolas, our company does some of the best designs & outdoor living areas. We are very reliable, affordable, and we have proven ourselves through our amazing clients who speak well of our work.
When it comes to outdoor living areas, Ornelas Landscape Design are the best. We are very reliable, and we have proven through our perfect work that we are the best and very dependable. The list above comprises of the top services that we offer as a company. We have the skills and the capacity to deliver these services correctly. These are the services that you can get from our team of professionals;
Landscape Design & Installation

Outdoor Patios

Outdoor Pergolas

Stonescapes

Residential Landscaping

Commercial Landscaping
Irrigation Installation & Repairs

Drainage Systems

Landscape Lighting

Outdoor Living Spaces

Tree Service

Lawn Service
Here is a list of our services you can get at Palm Beach Landscape Design & Hardscape Pros:
---