Best Low Voltage Lighting Services in West Palm Beach FL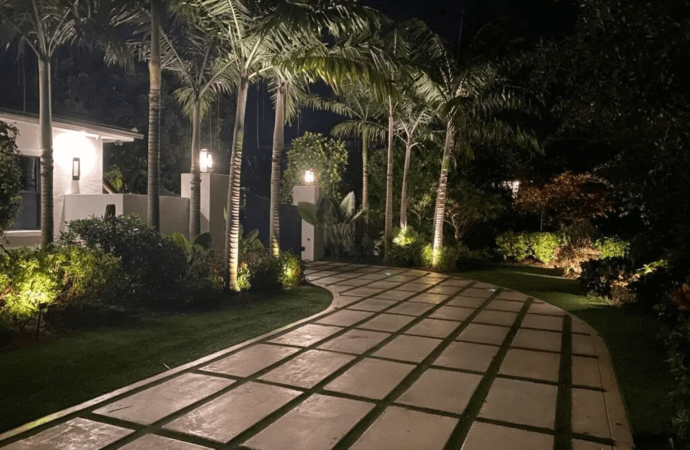 When it comes to electricity bills, most of us try out anything possible to make sure that we reduce power costs. Some people go to extent of having to reduce the number of power appliances to just cut power costs.
One of the areas where so much power is lost is the lighting area. If you have a home, then you may have lights both on the interior and the exterior of your house. Depending on the number and type of lights that you have in your compound, there is a considerable chance that you are using so much power on them.
Outdoor lights, in particular, consume so much power because they stay on for a very long period. If you have so many of them, then you are going to continue paying more on power bills to come to the end of the month.
To stay safe, you need to be very careful with the type of lights you chose and particularly for the outdoor of your house. Choosing lights that consume little power is very important. This will help you to avoid paying more on power bills.
With low energy consuming lights, you do not need to reduce the number of lights in your compound to pay fewer power bills; these lights will consume little power and still serve you perfectly.  Well, in case you are wondering if there are any low voltage lights that you get for your home, the answer is yes there are.
Low voltage lights are the best lights you can get if you are looking to cut on power costs. These lights come with so many benefits other than just reducing the power bills. First, low voltage lights are so easy to maintain.
If you are looking to an end the high amounts of money you regularly spend on repairing your lights, you need to install low voltage lights. These lights are so easy to maintain. These lights go for a very long period without requiring any repair procedure.
In some cases, you might find your ordinary lights heating your house requires you to make use of an air conditioning system, which might send you into further power losses. Well, this is not the case with low voltage lights. Low voltage lights emit very little heat, which makes them a better option, especially in warm areas.
The last benefit that I fell we need to look at is the aspect of safety. Low voltage lights have been proven to be safer compared to the other ordinary lights. There have been very minimal cases where low voltage lights exploded, leading to injury.
Now that you are aware of all these benefits of low voltage lights, it is now time you install them in your compound. Installing them in place is also not an easy thing to do much as they come with all these benefits.
If you need the best low voltage lights installation, you need to contact the Palm Beach Landscape Design and Hardscape Pros. This the best company that has passion and dedication for this job. They offer the best services, and that's why we feel it is the perfect company for this job.
Depending on where you need to fit these lights, the experts from this company are best placed to help you with this process. If you value perfect and affordable services, then you need to move with speed and reach out to this company. The company is the best in the business and the one you need for the installation of low voltage lights.
Low voltage lighting are the best if you are looking to reduce your power bills. To install these lights in place correctly, you need to contact our company. We are one of the best company in the business and offers the best services that will suit your needs perfectly.
When it comes to outdoor living areas, Ornelas Landscape Design are the best. We are very reliable, and we have proven through our perfect work that we are the best and very dependable. The list above comprises of the top services that we offer as a company. We have the skills and the capacity to deliver these services correctly. These are the services that you can get from our team of professionals;
Landscape Design & Installation

Outdoor Patios

Outdoor Pergolas

Stonescapes

Residential Landscaping

Commercial Landscaping
Irrigation Installation & Repairs

Drainage Systems

Landscape Lighting

Outdoor Living Spaces

Tree Service

Lawn Service
Here is a list of our services you can get at Palm Beach Landscape Design & Hardscape Pros:
---