#1 Outdoor Lighting Automation Services in Palm Beach County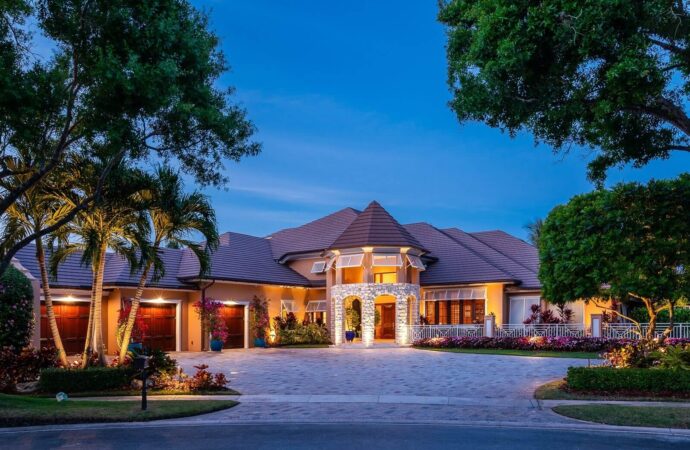 Lighting has gone to a whole new level. Some so many people are using lights in different ways. With an increase in automation, so many people are trying to come up with ways of using lights to use them in their compounds easily.
Lighting is one area that has benefited from the innovation that is getting better by day. If you were to walk across the world, you will be shocked to find so many ways by which lights are used in the world.
Automation is one of the new and emerging trends in lighting. People are now automating the way they use lights to make it easy for them to operate them. Some lights turn on themselves and turn themselves off as well.
This means that if you are staying out late, you will not have to worry about rushing home to turn your lights. The lights will do that themselves. Outdoor lighting systems, in particular, have benefited so much from the innovation that innovation brings.
We are getting to tomes were turning on lights will be a thing of the past. Instead of turning lights, the lights will do that themselves. Well, this sounds interesting, but it comes with some requirements. If you are seriously considering the issue of outdoor lighting automation, you need to look for someone good at this process to help you with the process.
You need to look for an expert who has been in this business for so long and has the experience necessary for this process. Expertise is very crucial in the installation of outdoor lighting automation.  Whether you have a business or just in your residential area, outdoor lighting automation is an idea you need to try out.
To do this, you need the best person in the business of lighting like the Palm Beach Landscape Design and Hardscape Pros. This is a top company that has expertise in all lighting matters. The company is very innovative and has some of the best and well-trained workers to take on any lighting exercises.
For the best outdoor lighting automation, you need to reach out to them. The company is simply the best you will ever find anywhere. Unlike the other companies out there, the Palm Beach Landscape Design and Hardscape Pros is a very strategic company.
The company has the best workers who always comes up with a plan for any task they look to undertake. For outdoor lighting automation, the company has a team of workers who are well trained specifically for this process.
Depending on where you are and the nature of your building, the company is the best for this task. As we said earlier on the company flourishes on innovation. As we all know, outdoor lighting automation relies hugely on innovation.
Given the expertise of Palm Beach and its innovation capability, the company is the best for this task. If you need some customization in this, the St Pete outdoor lighting installers are the best for this process. The company works with the best equipment when working to make sure it delivers nothing but the best services.
The reliability of the company makes it rank higher among the other companies offering the same services. Other than the quality services that Palm Beach Landscape Design and Hardscape Pros, the company provides its services at very affordable prices.
This means that once you reach out to the Palm Beach outdoor company, you will have guaranteed yourself quality services at very affordable prices.
Outdoor lighting automation is one process that you should only leave the best experienced people in the business. Our company has several expert installers that can effectively do this for your upcoming project. Reach out to us now, and you will end with perfect results.
When it comes to outdoor living areas, Ornelas Landscape Design are the best. We are very reliable, and we have proven through our perfect work that we are the best and very dependable. The list above comprises of the top services that we offer as a company. We have the skills and the capacity to deliver these services correctly. These are the services that you can get from our team of professionals;
Landscape Design & Installation

Outdoor Patios

Outdoor Pergolas

Stonescapes

Residential Landscaping

Commercial Landscaping
Irrigation Installation & Repairs

Drainage Systems

Landscape Lighting

Outdoor Living Spaces

Tree Service

Lawn Service
Here is a list of our services you can get at Palm Beach Landscape Design & Hardscape Pros:
---