Top Commercial Outdoor Living Spaces in Palm Beach County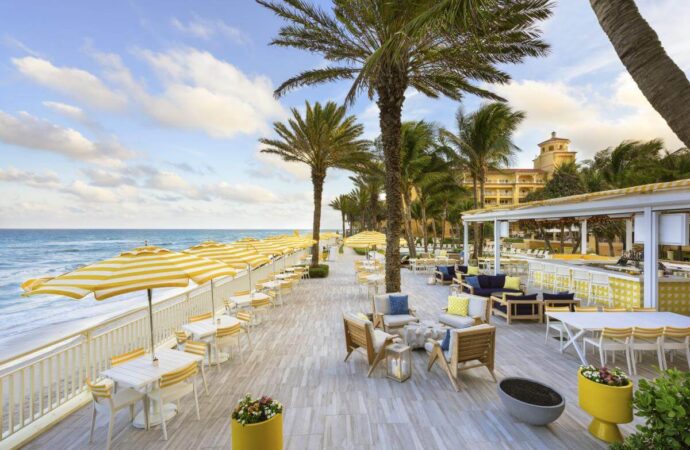 Are you planning or looking for a way in which you can improve your commercial premise exterior? Have you concluded that your business arcade needs some significant changes? There exist so many ways in which you can do this. And some e of these changes you can do on your own while others will need the help of professionals. 
The fact is that most business owners tend to forget much about their backdrop, and thus thinking of making it functional is not something you should feel guilty about. Maybe you are not an expert when it comes to maintaining and caring for the yard in the right way, or you lack the time. However, you must understand that backyard landscaping helps benefit your business for many reasons. 
Commercial outdoor landscaping is one excellent way to expand your living space. Most business owners are looking towards their backyards for more living space. When the weather permits, the garden is a perfect spot for the workers to relax during the breaks. Maybe you need to create a space where you can enjoy sipping iced tea while you conduct some meetings with your clients, or you need a spot where your workers can unwind after work. 
Commercial landscaping is a way to get more space for the mortgagee that you are paying every month. All you need to do is make your commercial outdoor a vast space where you can carry out your meetings when the weather allows. It just depends on you coming up with a design overlay that will always make this a perfect reality. 
It is not hard creating the Commercial outdoor living spaces that you need. Many businesses choose to add things like waterfalls, decorative concrete pathways, swimming pools, and built-in aquariums. These are just some elaborate examples of the features that you can see in most of the backyard business designs of today. You can consider adding them to your outdoor living space a little at a time. 
And when you decide to undertake the landscaping projects on your own, you need to understand that this will take you longer. This is because you will be doing things a little at a time. Although in the long run, you will be successful, you will not be able to see the whole fruits of your labor until sometime down the road. 
However, to save you from this whole hassle, you can choose to hire a professional landscaper to tackle the job. And a good company that can handle this task for you at the most affordable rates, with efficiency and effectiveness, is Palm Beach Landscape Design and Hardscape Pros.
Your landscaping project will always be completed in stages. One thing that you need to consider is adding some natural elements to your yard in addition to the commercial items. You can choose to add some flowers and trees that will add to your visual appeal. Nothing motivates more workers than a greenery aesthetic beauty and the cool breeze at the workplace. It is beautiful enjoying your small break in a well-built patio at your office while you enjoy the blooming flowers. 
Generally, landscaping your commercial outdoor living space comes with lots of advantages. It does not only make your area look much better but also provides more living space for your workers as well. The best thing is that this is something that you can choose to handle on your own.
You can choose to make your commercial outdoor living spaces more functional. All you need to do is to make a decision on which designs, colors, and patterns could best suit your business. Consider features that match your business type, and you will be able to attract more clients and even increase your overall productivity as a business.
When it comes to outdoor living areas, Ornelas Landscape Design are the best. We are very reliable, and we have proven through our perfect work that we are the best and very dependable. The list above comprises of the top services that we offer as a company. We have the skills and the capacity to deliver these services correctly. These are the services that you can get from our team of professionals;
Landscape Design & Installation

Outdoor Patios

Outdoor Pergolas

Stonescapes

Residential Landscaping

Commercial Landscaping
Irrigation Installation & Repairs

Drainage Systems

Landscape Lighting

Outdoor Living Spaces

Tree Service

Lawn Service
Here is a list of our services you can get at Palm Beach Landscape Design & Hardscape Pros:
---