Top Retention Wall Contractors in Palm Beach County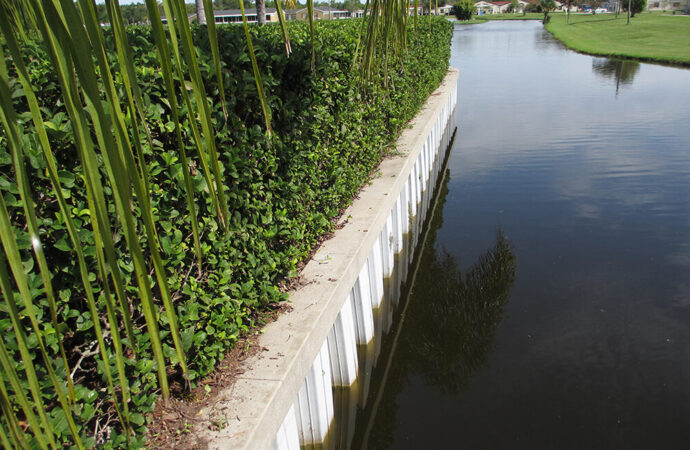 Depending on the structure of your home or commercial area, you need a retaining wall. Retaining walls come with so many benefits to your compound. Once you understand all these benefits, you will at least understand why you need to construct retaining walls in your area.
Well, just in case you have no idea of the benefits of retaining walls, we can help you to understand correctly why you need them in your compound or another area for that matter. First of all, any area anywhere in this world is prone to one form of soil erosion or the other.
Initially, you might not be able to realize the impacts of soil erosion, but when it goes on for so long, the effects will come out. Constructing a retaining wall in your compound will help you to bring to an end this problem.
Well-built retaining walls are the perfect solution to erosion problems. Depending on the landscape in your compound, retaining walls will come in handy to help you contain the soil erosion problem.  A solution to Soil erosion is one of the greatest benefits of retaining walls.
Soil erosion is just one of the many benefits of having retaining walls in your compound. The other benefit of retention walls is that it helps to keep the soils intact. Sometimes you might find the soil in your compound breaking or tearing apart, which might threaten the structures around.
If you live in a sloppy area, then retention walls should be some of the permanent structures that you need in your compound. Sloppy regions are more prone to soil structural failures, and that's why we recommend retention walls for you.
For people living on sloppy lands, retention walls should be built in a prudent way to withstand all the pressure that comes with soil in these areas.
Well-built retention walls also add so much to the beauty of your home. You can even bring in a little bit of creativity to make them stand out and enhance the value of your property. Given all these benefits, you have no other option but to build a retention wall in your compound.
 Well, those are just the benefits of retention walls. The most important thing about them is being able to build them in the right way. This is where some people get it wrong. The process of building retention is one the must be undertaken with so much care.
Without proper design and plan, you will end up with a retaining wall that is not up to the standards. This process requires skills and expertise. If you need the best retention wall, then you need to look for one from the best experts in the business.
The Palm Beach Landscape Design and Hardscape Pros is one company that has so much expertise in designing and constructing retention walls. The company has the skills and experience in this area. Depending on the nature of your compound and how you would like to build it, this is the best company you need for this process.
The workers from the company work with top equipment to make sure that they deliver retention walls that will last you a long period. The company does not just build any retention walls, but it only constructs the best.
If you value long lasting retention walls, then you need to contact our company. Depending on the purpose of the retention walls, we will help you choose the best materials for the process and design for the process.
If you are looking to build a retention wall, then you need to know that it is one process that requires some experience and skills. Without these two, then you will never end up with a proper retention wall. If you need one or some in your compound, you need to contact Palm Beach Landscape Design and Hardscape Pros.
This company has the skills and experience needed to take on this process. You can contact them today, and they will do a perfect job for you.
When it comes to outdoor living areas, Ornelas Landscape Design are the best. We are very reliable, and we have proven through our perfect work that we are the best and very dependable. The list above comprises of the top services that we offer as a company. We have the skills and the capacity to deliver these services correctly. These are the services that you can get from our team of professionals;
Landscape Design & Installation

Outdoor Patios

Outdoor Pergolas

Stonescapes

Residential Landscaping

Commercial Landscaping
Irrigation Installation & Repairs

Drainage Systems

Landscape Lighting

Outdoor Living Spaces

Tree Service

Lawn Service
Here is a list of our services you can get at Palm Beach Landscape Design & Hardscape Pros:
---