#1 Tree Uplighting Services in Palm Beach County, FL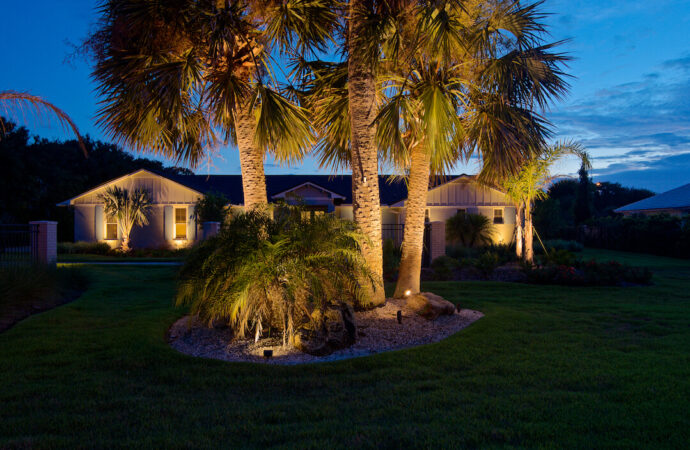 The use of light has just gone to a whole new level. Today people from across the world use lights in so many ways, some of which are so fascinating. Even though so many people take the use of lights to be mainly for illumination, things are fast changing.
Other than lighting and security enhancement lights have used in events for decoration and celebrations, if you are looking to add to the beauty of your compound at night, there is no better way of doing so than illuminating the trees in your compound.
If you have a garden, there are ways by which you can use to illuminate trees in these areas to make them stand out during the night. If you are afraid that tree lighting will cost you a higher amount of money, then worry not.
This process does not cost as expensive as you think. It is something that you can afford, depending on how you would like to have this process done. When it comes to tree uplighting, you only need to focus on lighting the trees in your garden for beauty.
Therefore, you need to carry out this process in a way that will majorly focus on beautification and not general lighting. Given this, you need to look for the best lights that will suit this purpose perfectly. In most cases, colored lights are the best when it comes to tree uplighting.
They bring out the beauty of your trees when dark falls. If you have some night events, you can arrange them in the garden if it is well lit. As we said much earlier, the lamps you choose for this process is essential.
You need to look for lights that will not harm your trees. The lights should be friendly to the trees while at the same time, function correctly. Once you have these lights, you need someone who will help you to fix these lights on your trees correctly.
Safety is one thing that you need to consider seriously. The lights should be fixed on the tree in such a way that they will not pose any threat to anybody. To do this, you need to make use of low voltage lights. These lights are the best when it comes to tree lighting as they consume very little power but still work efficiently.
If you live in an area that has sufficient sunlight, you can make use of solar lights in these areas for this purpose. The process of tree uplighting requires some skills, which makes it so hard for you to take on this job by yourself.
If you need the best tree uplighting for trees and shrubs in your garden, you need to look for someone good at this process. You need someone who is well experienced and one who understands this process correctly.
This person is none other than the Palm Beach Landscape Design and Hardscape Pros. This company is a one-stop-shop when it comes to matters of lighting. When it comes to tree uplighting, the company knows how to choose the best lights for this process.
The experts from Palm Beach consider the issue of security seriously. They will fix the lights in place for you, entirely leaving your trees looking amazing while at the same time ensuring safety for all. The color selection from Palm Beach is the best.
The company will choose the best lights that function correctly. You do not need to keep looking at a garden at night. Contact the Palm Beach outdoor lighting, and they will install lights in your garden, giving it some rare beauty.
If you need to carry out the process of tree uplighting, contact our company today for the fastest services and affordable pricing for your home or business. Our company has exceeded hundreds of customers' expectations when it comes to the installation and design process.
When it comes to outdoor living areas, Ornelas Landscape Design are the best. We are very reliable, and we have proven through our perfect work that we are the best and very dependable. The list above comprises of the top services that we offer as a company. We have the skills and the capacity to deliver these services correctly. These are the services that you can get from our team of professionals;
Landscape Design & Installation

Outdoor Patios

Outdoor Pergolas

Stonescapes

Residential Landscaping

Commercial Landscaping
Irrigation Installation & Repairs

Drainage Systems

Landscape Lighting

Outdoor Living Spaces

Tree Service

Lawn Service
Here is a list of our services you can get at Palm Beach Landscape Design & Hardscape Pros:
---