#1 Pro Trade Lighting Services in Palm Beach County, FL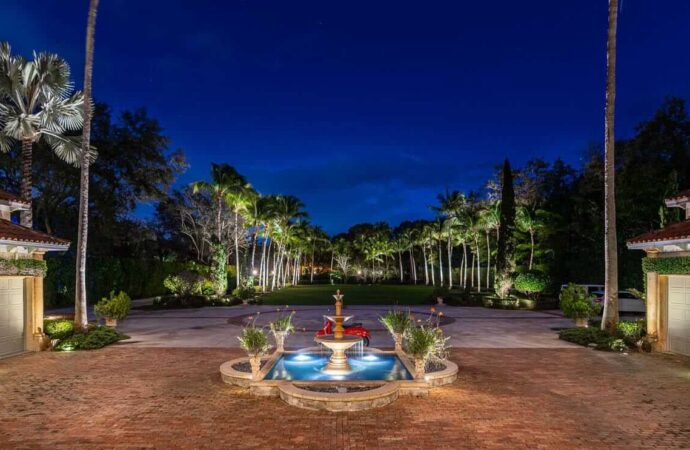 Is there any place where people do not use any lights? I do not think so. When darkness falls, so many people rely on the use of lights to stay in the light and carry on with whatever business they have. It is now possible for people to carry on their activities during the night.
People open businesses during the night and carry on with them as is it is daytime thanks to the lights in those areas. There are so many types of lights that have used in one way or the other. From hospitals to schools and amusement parks, the use of light is so important we cannot do without them.
Lights are used in different places, and they get exposed to so many threats. There are some areas where the use of ordinary lights cannot last a long period due to the harsh conditions in those areas. Outdoor lights, in particular, are always exposed to harsh conditions that shorten their life.
If you have lights in these areas, you need to make sure you for the most durable lights that will last a long period and withstand all the harsh conditions in these areas. If you do not need to keep wasting so much money on repairing lights and replacing them, you need to look for durable fixtures to use in your outdoor areas.
If you are looking for a way of increasing your business offering to your clients, you need to adopt the use of the Pro trade lighting mechanism. This lighting has been proven to withstand all types of harsh conditions. These types of fixtures are all you need to if you need a long-lasting lighting system, especially in your outdoor areas.
These lights are very reliable. If you are in business, these the right type of lights that you need to keep things in your area under illumination at all times, these lights come with a lengthy warranty meaning you need not worry about the repair.
If you are looking for lighting fixtures that will blend well with the environment in your area, these are the right type of fixtures for you.
If you are a contractor working on a specific project and you need a source lighting in your area, these are the right type of lights for you. These lighting systems, due to their durability, is the best, and it's all you need to carry on with your project without any interruptions.
The pro-trade lighting comes in various forms of voltage, including LED. Depending on your area and what you are doing, there is a set fixture that will work for you correctly. These lights come with very high technology which makes them last a long period while at the same time delivering perfectly.
Well, in as much as pro-trade lights might be that good, they are nothing without a proper installation mechanism. This lighting system requires the best installation for them to deliver correctly. If you are looking to install them in place, you need to look for someone good at the installation lights.
Depending on where you are, you need to make it quick and reach out to the Palm Beach Landscape Design and Hardscape Pros. This is the best company in the business when it comes to the installation of Pro trade lights in your areas.
The company has been in this business for so long and has well-trained experts who are very reliable. Once you reach out to this company for these services, they will send you the best of their experts who will take on this task correctly.
Pro-trade lighting is a very complicated process that should be only handled by talented people in this field. Palm Beach Landscape Design and Hardscape Pros is the best company that has expertise in the field of lighting when it comes to pro-trade lighting the company has the best experts in this field.
When it comes to outdoor living areas, Ornelas Landscape Design are the best. We are very reliable, and we have proven through our perfect work that we are the best and very dependable. The list above comprises of the top services that we offer as a company. We have the skills and the capacity to deliver these services correctly. These are the services that you can get from our team of professionals;
Landscape Design & Installation

Outdoor Patios

Outdoor Pergolas

Stonescapes

Residential Landscaping

Commercial Landscaping
Irrigation Installation & Repairs

Drainage Systems

Landscape Lighting

Outdoor Living Spaces

Tree Service

Lawn Service
Here is a list of our services you can get at Palm Beach Landscape Design & Hardscape Pros:
---