Top Travertine Installation Services in Palm Beach County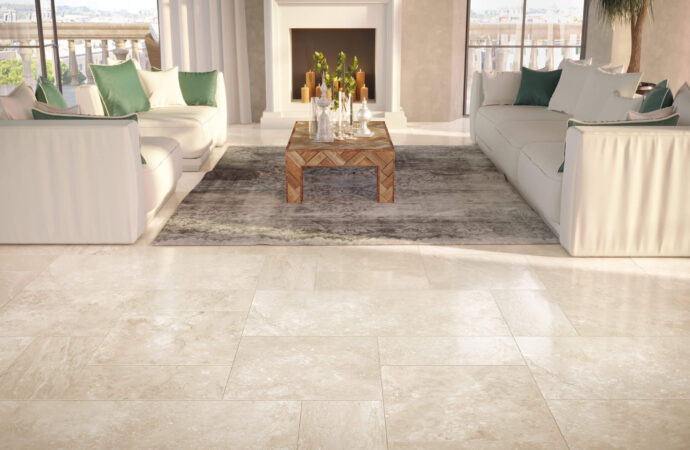 Travertine is growing in its popularity nationwide. Therefore, we must discover the many advantages and qualities that this material offers. This is a large natural stone that is more convenient for both outdoor and indoor projects. Below are the various ways in which one can incorporate travertine into household projects.
Walls
The travertine tiles can also be used on walls and ceilings. This gives a room that looks like a place entirely built of stone. These are best in wine cellars, studies, dens, and hallways. These tiles are incredibly durable and are a significant investment that will always stand out over time.
Fire pits/Fireplaces & Hearths
Most traditional fireplaces are made of bricks. But when it comes to making a decision when it comes to building a modern fire, then there are many options available in the market. Travertine has different colors, finishes, and sizes that make it easier for homeowners to obtain the hearths they desire.
Driveways
The chiseled travertine pavers are the best when it comes to doing the driveways. These pavers chiseled edges allow closer fit, thus making the pavers able to load capacity and even not easy to absorb spills.
Patios
Construction of the outdoor patio is one of the significant projects that use Travertine pavers. These patios are not only accommodating but safer as well. These pavers are good at retaining heat, and thus in the hot seasons, they do not burn your feet. These pavers come in different sizes and colors, and therefore you can differentiate them from the monotonous concrete and deception of bricks.
Walkways and steps
The tumbled surfaces of the Travertine pavers make it one of the essential choices when making walkways as they provide excellent traction for traffic. The good thing about these materials is that they can accommodate up to more massive objects such as patio sets and large planters.
More so, travertine can be used in making stairs treads. This is usually a great way of incorporating the stairs with walkways and is generally straightforward when it comes to installation. The good thing is that the travertine comes in different sizes and designs, making the stair design more attractive.
Outdoor kitchens
When you need to add some functionality and sophistication to your outdoor kitchen, then you can consider using the chiseled and brushed travertine. These tiles are the best in the most used areas, like the kitchen. One thing to ensure you do is to have the tiles sealed for preservation and protection from stains.
Bathrooms
When you have any bathroom project, then travertine tiles are the best as they have designs and colors that are appealing. These tiles are usually cheaper compared to the other materials and also are manageable in terms of maintenance. They are the best innovative way when it comes to replacing the typical subway bathroom tiles and is great for countertop backsplashes.
Retaining walls
When you have a hilly landscape, to prevent erosion from taking place, you can stack a retaining wall made of travertine pavers. These are the best materials due to their porous surface, and they are robust. 
As you can see, travertine is the best material that can be included in all types of projects. This adds up to the elegance of the places and also stands out in the taste of any common space making it a natural stone not to oversee. However, finding this material means that you are working with a company that has the best reputation in this sector. 
Palm Beach Landscape Design and Hardscape Pros is one company that offers all the designs, sizes, and colors of Travertine products. When you are planning to carry out your home renovations, make sure that you are considering using this material. It is durable, adds up to beauty, and is worth your investment.
When it comes to outdoor living areas, Ornelas Landscape Design are the best. We are very reliable, and we have proven through our perfect work that we are the best and very dependable. The list above comprises of the top services that we offer as a company. We have the skills and the capacity to deliver these services correctly. These are the services that you can get from our team of professionals;
Landscape Design & Installation

Outdoor Patios

Outdoor Pergolas

Stonescapes

Residential Landscaping

Commercial Landscaping
Irrigation Installation & Repairs

Drainage Systems

Landscape Lighting

Outdoor Living Spaces

Tree Service

Lawn Service
Here is a list of our services you can get at Palm Beach Landscape Design & Hardscape Pros:
---